The Global Leader in the Fan Industry.
We manufacture a full spectrum of air moving equipment across the globe.
Commitment to Quality.
Visible in every installation.
Come work for the most trusted brands in the air movement industry
Twin City Fan. Aerovent. Clarage
Give work a purpose
Be a valued part of shaping the future of our business
Who we are
Twin City Fan Companies, Ltd. is comprised of a diverse group of companies that manufacture a full spectrum of air moving equipment. Our product portfolio includes the highest quality centrifugal, axial and propeller fans in addition to a full line of power roof ventilators, air make-up units, door heaters and related equipment. The list of applications that utilize our products is practically endless and ranges from heavy industrial material handling to HVAC supply and exhaust fans for the commercial market. We have completed thousands of successful installations across the globe and have earned a proven track record within the global fan industry for tackling the most technically complex applications.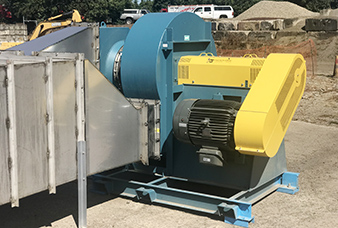 our Culture
The TCFC culture actively embraces the needs of our team members and our customers. Our leadership is committed to investing in people and programs that promote respect, diversity, training and development, and having fun along the way. We consistently live out our core values, holding each and everyone one of us to the highest standards. Today we are great, tomorrow we will be even better.
Core Values
At TCFC, our values are more than a poster on the wall, they represent who we are, how we operate every day, and how we want to interact with our customers and our communities. Our strong family values, passion for excellence, uncompromised integrity and accountability to the customer, as well as to each other, is what holds us together as a team. Our values-driven people are the force that allows us to be the leading fan manufacturer in our industry.
join our team
We believe that the greatest factor in the success of our business is the quality of our people. And with a wide range of opportunities within our organization, we are continually looking for people with a variety of skill sets and experience people to join our team.